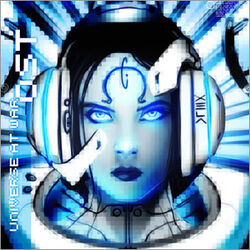 Description
Edit
Here is the Community Christmas Gift from Petroglyph, the Official Sound Track to Universe at War
Readme File
Edit
Universe at War: Earth Assault Original Soundtrack
All songs written, performed, produced, mixed, and mastered by Frank Klepacki
Soundtracks
Edit
Disc 1 - Hierarchy
Edit
| Sl.No | Title |
| --- | --- |
| 1 | Damage King. |
| 2 | Doom of the Aliens. |
| 3 | On Edge. |
| 4 | Anticipating. |
| 5 | Slithering. |
| 6 | Schematic. |
| 7 | Mechanical Brain. |
| 8 | Strangers Attack. |
| 9 | Impending Doom. |
| 10 | Prepare For Oblivion. |
| 11 | Surrounding. |
| 12 | Haunt. |
Disc 2 - Novus
Edit
| Sl.No | Title |
| --- | --- |
| 1 | Modern Design. |
| 2 | Act On Invasion. |
| 3 | Electrode. |
| 4 | Calculations. |
| 5 | Bass Case. |
| 6 | Moving Forces. |
| 7 | Technical Data. |
| 8 | Roots. |
| 9 | Hit And Run. |
| 10 | Fog Of War. |
| 11 | Composite. |
| 12 | Resources. |
| 13 | Zap. |
Disc 3 - Masari
Edit
| Sl.No | Title |
| --- | --- |
| 1 | Divine Intervention (theme for Universe at War). |
| 2 | Reanimation. |
| 3 | Surveying the Land. |
| 4 | Resurfaced. |
| 5 | Mind In Motion. |
| 6 | Display of Power. |
| 7 | Disturbance. |
| 8 | Dark Intrusion. |
| 9 | The Gathering. |
| 10 | Ancient Presence. |
| 11 | Masari Suite (Suspended, Architecture, Masari Victory). |
| 12 | Credits UAW Remix Suite. |
---
I hope you enjoy listening to this soundtrack as much as I enjoyed creating it for Universe At War: Earth Assault. Nothing is more gratifying to me then to see it completely integrated into the rest of team's hard work on this title, in the name of creating a fun experience for everyone. This game is definitely the most unique rts I have worked on to date and I'm proud to be a part of it on all audio fronts. Thanks to all of the community - Keep rockin'!
---
From all of us at Petroglyph, thanks for playing the game!

http://www.petroglyphgames.com/community/index.php
Secondary
Edit
Ad blocker interference detected!
Wikia is a free-to-use site that makes money from advertising. We have a modified experience for viewers using ad blockers

Wikia is not accessible if you've made further modifications. Remove the custom ad blocker rule(s) and the page will load as expected.